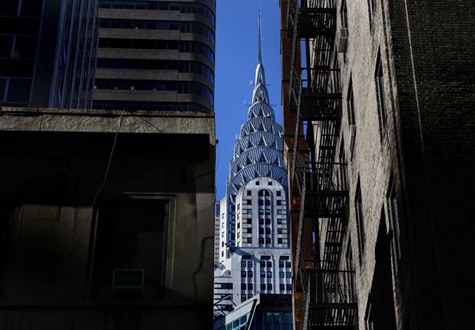 Reghal Media develops original properties for broadcast and digital. For clients we produce and coordinate in the New York area, and create video-based Social Media content. Reghal Media is owned and operated by Susan Regisford and Thomas Hale, was founded in 2014, and is based in Midtown Manhattan.
Office:  212-983-0246
Susan Regisford:  info@serveandrally.com
Thomas Hale:  t@reghalmedia.com
Susan Regisford is a writer and photographer, and the creator of serveandrally.com. She is also an NYU-trained anesthesiologist who received her medical degree in Philadelphia. In addition to her blog, Susan has published articles about medical ethics, and is a contributor to Vavel.com and Front Foot Sports.
Link to serveandrally.com here
Thomas Hale is a director, journalist and producer with two decades experience in film and broadcast television. 
LInk to his LinkedIn profile here
Link to his photography blog here
Documentary 
Glider 
There are not many World War II veterans like 95 year-old Manhattanite Ed Weisberger. With bittersweet humour he describes flying gliders into battle ("nobody bothered to tell us they were suicide missions"), the invasion of Nazi-occupied Holland ("there wasn't much to do there except dodge bullets"), and the invasion of Germany ("it was great until the German army showed up"). A keen observer with an astonishing memory, Ed's poignant, acerbic stories describe a remarkable time in world history. 
Glider was honored with a feature screening at the 2017 GI Film Festival in Washington DC.

Reghal Media is proud to announce that Michael A. Jackman has joined our Glider team as Executive Producer. See Mike's IMDB credits here.
PBS has entered into an agreement with Reghal Media to feature Glider on WNET Channel 13 (America's flagship PBS station).
Digital
SERVE AND RALLY is a blog by Susan Regisford that analyses the art, psychology and personalities of professional tennis.  She has a long record of attendance at the US Open, French Open, Australian Open, and Wimbledon. In 2017 she blogged from the Nitto ATP Finals in London, in 2016 from the Monte-Carlo Rolex Masters in Monaco, and in 2015 the WTA Finals in Singapore. 
"I find Susan's tennis coverage to be a valuable, insightful and entertaining way to keep current with all things tennis. Like most people these days, the demands on my time are great, so to have Susan's thoughtful summaries and commentary has been a great way to stay up on the latest tennis news. I look forward to reading what she says next!" Charles L. Failla, Principal, Sovereign Financial Group, Inc.
Drama
Reghal Media has three spec screenplays in development.
Video Campaigns
As the social mediasphere migrates from print to video, we have provided pro bono video and consulting services to some non-profits in New York City.
"I am so lucky that Tom chose to work with my youth organization. He is an extremely kind-hearted person, easy to get along with and laid back, so I always felt empowered to share my thoughts and make recommendations. At the same time he was pointed and strategic, making sure that I understood the film-making process and explaining why some things needed to be handled in certain ways. I always felt like we were an equal team, working harmoniously and never condescending or disrespectful toward the other. He always put my (the client's) needs first and listened intently as I explained the impact I wanted the video to make, and still made sure that the end product was top notch, quality work. He will accept nothing short of the high standard that he places on all of his work, paid or pro bono. Additionally, he provided advice on how to use video clips and extra footage to enhance my organization's brand and increase awareness. I would highly recommend Tom and Reghal Media, it would be a worthwhile partnership and a lot of fun too!"  Karen Lander, Managing Director at YouthBridgeNY
"I highly recommend Tom Hale a talented professional that created two very helpful videos after Hurricane Sandy flooded my shoreline community. The first helped raise funds, promote the need for volunteers and awareness to the issues residents were dealing with each day. The second video was a thank you to all that helped and to show support for those that are still struggling to rebuild. He was someone that reached out to us to ask how can I help. His work did help us help more people and get the word out to the public. My community and friends are very grateful for Tom's awesome videos that help us help more people."  Michael Taylor, Founder and President, We Care New York

Reghal Media is a proud supporter of the New York Production Alliance and the New York State Film Tax Credit Program